Can Stripe Be Worth $30 Billion?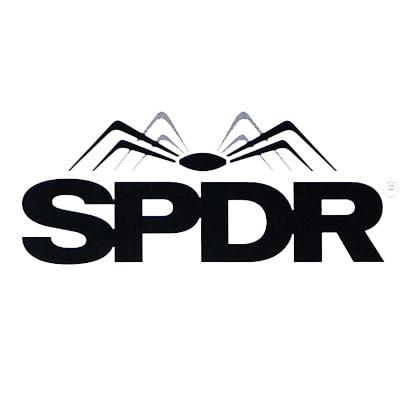 ---
Payments processor Stripe recently raised a round of financing that valued the company at around $20 billion, a significant jump from its $9 billion valuation in 2016. With millions of businesses using Stripe's platform to receive payments, the company's growth in the past few years has been significant. In August 2017, the company entered into a partnership with Amazon to process some of the latter's e-commerce transactions, which is likely giving a major boost to the value and volume of transactions on the company's platform. Stripe's unique value proposition lies in its simplicity and easy to use platform. Its simple integration technology has made the complex and high cost process of receiving online payments simple and effective for merchants. Further, Stripe has applications to manage revenue, prevent fraud and expand internationally built on its payments platform, making it an effective solution for small and large businesses.
Our interactive dashboard Estimating Stripe's Valuation examines Stripe's key value drivers to arrive at an estimation of its valuation. You can click on the blue dots in the dashboard here to modify the metrics and arrive at your own valuation for Stripe. We also compare Stripe with payment processors Square and Adyen (which also provide other payment processing infrastructure such as point-of-sale devices) to do a comparative analysis of key metrics.
Rapid Growth In Value Of Transactions Can Drive Revenue Growth 
Between 2016 and 2017, the gross value of transactions on Stripe's platform grew by nearly 150%. We believe the company still has strong further growth potential – given its global presence and ability to process online credit card payments in 130 currencies, as well as Alipay, Wechat Pay and bank transfers. The company is likely to ride the growth in e-commerce, and with the partnership with Amazon, growth is likely to be rapid in the future. It also boasts some large names such as Facebook and Uber on its platform.
A white paper released by IDC highlights the business value of Stripe, which lists an 81% reduction in unplanned outages and a 59% increase in developer productivity after deploying Stripe. We estimate that Stripe could achieve revenue growth of 100% and 50% in 2018 and 2019, respectively. This is higher than the 30% growth expected in the revenues of Adyen and Square based on their reported financials.  Data around Stripe's financials is sparse – so if you disagree with our forecasts, you can modify them to see the impact of changes on Stripe's valuation in our interactive dashboard.
Profitability Challenges Remain
Stripe charges a 2.9% transaction fee on the value of each transaction carried out on its platform, and a flat fee of 30 cents per transaction. Therefore, its gross revenues are directly related to the value of transactions on its platform. However, data around the company's profitability and margins is not available – although both its peers Square and Adyen are profitable. Payments is a challenging industry, with high bank charges on credit card payments, high costs of regulatory compliances and costs involved in preventing data thefts. Further, competition in the segment is high, with Google Pay, Apple Pay, several banks and startups in the fray. This could contribute to low margins on the business, given that banks can charge a fee of up to 2.5% on the services rendered to payment platforms. While data on Stripe's margins and profitability is not available, we expect Stripe to be on a clear path of profitability given its scale and strong client base.
$30 Billion Valuation Looks Likely
Based on Stripe's latest valuation of $20 billion and its estimated revenues of around $3 billion in 2018, the company commands a Price/Sales (P/S) multiple of around 7x. This multiple is slightly lower than the P/S multiple of Adyen and Square based on their 2019 estimate revenues and current market caps.
Given Stripe's strong market position and impressive growth trajectory, a revenue multiple of 7x seems reasonable. If we apply this multiple to Stripe's estimated revenues for 2019, the company's valuation could reach $30 billion.
What's behind Trefis? See How it's Powering New Collaboration and What-Ifs:
For CFOs and Finance Teams | Product, R&D, and Marketing Teams
Like our charts? Explore example interactive dashboards and create your own.
---