Savvy Acquisitions to Propel Growth in These Stocks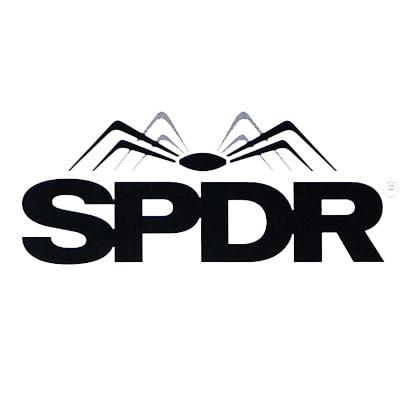 ---
Submitted by Wall St. Daily as part of our contributors program
Six weeks ago, I told you there was no tech bubble. Looks like I was right. There's no bubble. And there's no imminent downturn, either. On the contrary. Tech stocks are actually recovering nicely from their spring stumble. And buyout activity in the sector has also picked up… big time. For example, SanDisk (SNDK) bought Fusion-io (FIO) for $1.1 billion… Priceline (PCLN) bought OpenTable (OPEN) for $2.6 billion… And Oracle (ORCL) is reportedly close to a deal with MICROS Systems (MCRS). But guess what? To make money from this trending area of the tech sector, don't just look at the higher-profile buyouts. Fortunes are up for grabs across the board. And there are two other lesser-known companies whose growth is set to surge once these brilliant acquisitions are finalized…
A Protein Powder Keg
Last Tuesday, biotech firm, Techne (TECH), announced that it's acquiring California's ProteinSimple, for $300 million. The news flew way under the radar, but it's vital. As its name suggests, ProteinSimple helps researchers gain a better understanding of how proteins work in the body. Specifically, it develops protein analysis systems that make the work far simpler and faster. For example, its Simple Western machines detect proteins in tissue samples by using a method known as "Western Blotting." Humans traditionally execute these tests. So by replacing them with this automated process, it significantly reduces testing time. How fast and efficient is it? Well, results from a standard test, performed by a human, typically take between one and three days to come back. But "Wes" – one of ProteinSimple's machines – can deliver 25 test results in under three hours. Take a look…   Wes is just one of ProteinSimple's groundbreaking, productivity-enhancing machines. And their success is evidenced by the company's impressive revenue growth. Over the past 12 months, it's pulled in $57 million – up 30% from this time last year. It's converting that sales growth to the bottom line, too, reporting net income of $1 million. But here's the real testament to ProteinSimple's business… Last month, ProteinSimple filed for an IPO worth $86 million… but Techne just bought it for more than triple its IPO pricing before it could launch. ProteinSimple will continue to operate under its current leadership, only now as a division of Techne. This is a significant pickup for Techne, and should spark a substantial acceleration in sales. How? Well, given that it manufactures and sells purified proteins to biomedical researchers and laboratories, ProteinSimple's high-speed instruments will enable Techne to markedly crank up its production. Techne will also expand its business, and become a player in the lab machinery field. The deal is Techne's second acquisition in just three months, having bought Chinese genetics firm, Shanghai PrimeGene Bio. Techne is clearly laying the groundwork for higher growth here. And with already terrific margins, $220 million in cash and zero debt, it's worth a closer look for your portfolio.
Need a New Car? Just "Yandex" It…
Last November, I profiled Russian search engine company, Yandex (YNDX). I pegged it as a "major player in the online search market," and one of my top tech stocks for 2014. In fact, Yandex is so large, it's often dubbed the "Google of Russia." With good reason, too. In November, I said, "Yandex is an attractive company that's well able to continue its growth curve and invest in future product developments." Well… it just added another weapon to its arsenal. Last week, Yandex announced that it's expanding into the "classifieds" area by offering $175 million for car sales and advertising website, Auto.ru. With over 400,000 classified car ads, along with ads for auto parts and repair services, Auto.ru is one of Russia's top three auto classified sites, and No. 1 in Moscow. But it's not just an advertising portal… Auto.ru is similar to Yelp (YELP), in that it also functions as a consumer information portal, hosting reviews and forums for automobile subjects. So Yandex isn't just expanding into the auto classifieds market, it's also becoming the go-to place to get detailed answers about cars. The deal is expected to close in the third quarter. And it underlines my belief that it's a "tech all-star," as it will add to the company's already strong growth… Consider, in 2013, Yandex cracked the $1-billion barrier by growing its revenue to $1.2 billion, versus the $941.7 million it grossed in 2012. That resulted in net income of $410 million – up a staggering 52%. The additional revenue from Auto.ru will only help Yandex going forward. Especially in continuing to trounce Google (GOOG) in Russia, where it boasts more than double Google's market share. Like Google, Yandex is expanding outside of internet search revenue, too. In January, the company spent $80 million to buy delivery firm, MultiShip, continuing a trend in recent years that has seen Yandex broaden its reach into mobile technology, mail, mapping and movies. The company also penned a deal with Facebook (FB) in January, which gives it access to Russian Facebook users' public data. Yandex will now be able to include a user's posts, and the comments on those posts, in its search results. Bottom line: The recent spate of tech buyout activity is indicative of a sector that's trending higher. And there's money to be made from it. Techne and Yandex are following a tried-and-tested growth strategy – build up by buying out. These savvy acquisitions expand already strong businesses with companies that will supply even more growth – for both them and investors, alike. Your eyes in the Pipeline, Marty Biancuzzo The post Savvy Acquisitions to Propel Growth in These Stocks appeared first on Wall Street Daily.
---