Company Of The Day: Lululemon Athletica

---
What?
Lululemon Athletica (NASDAQ:LULU) reported a stronger than expected set of Q2 2021 results, with revenue rising 61% year-over-year to $1.45 billion and adjusted EPS coming in at $1.65, up from $0.74 in Q2 2020.
Why?
The results were driven primarily by company-operated stores, which saw revenues rise 142% year-over-year. Direct to consumer revenue also rose by about 8%. Gross margins also increased 390 basis points versus last year.
So What?
Lululemon stock was up by almost 13% in Wednesday's after-hours trading following the earnings report.
See Our Complete Analysis For Lululemon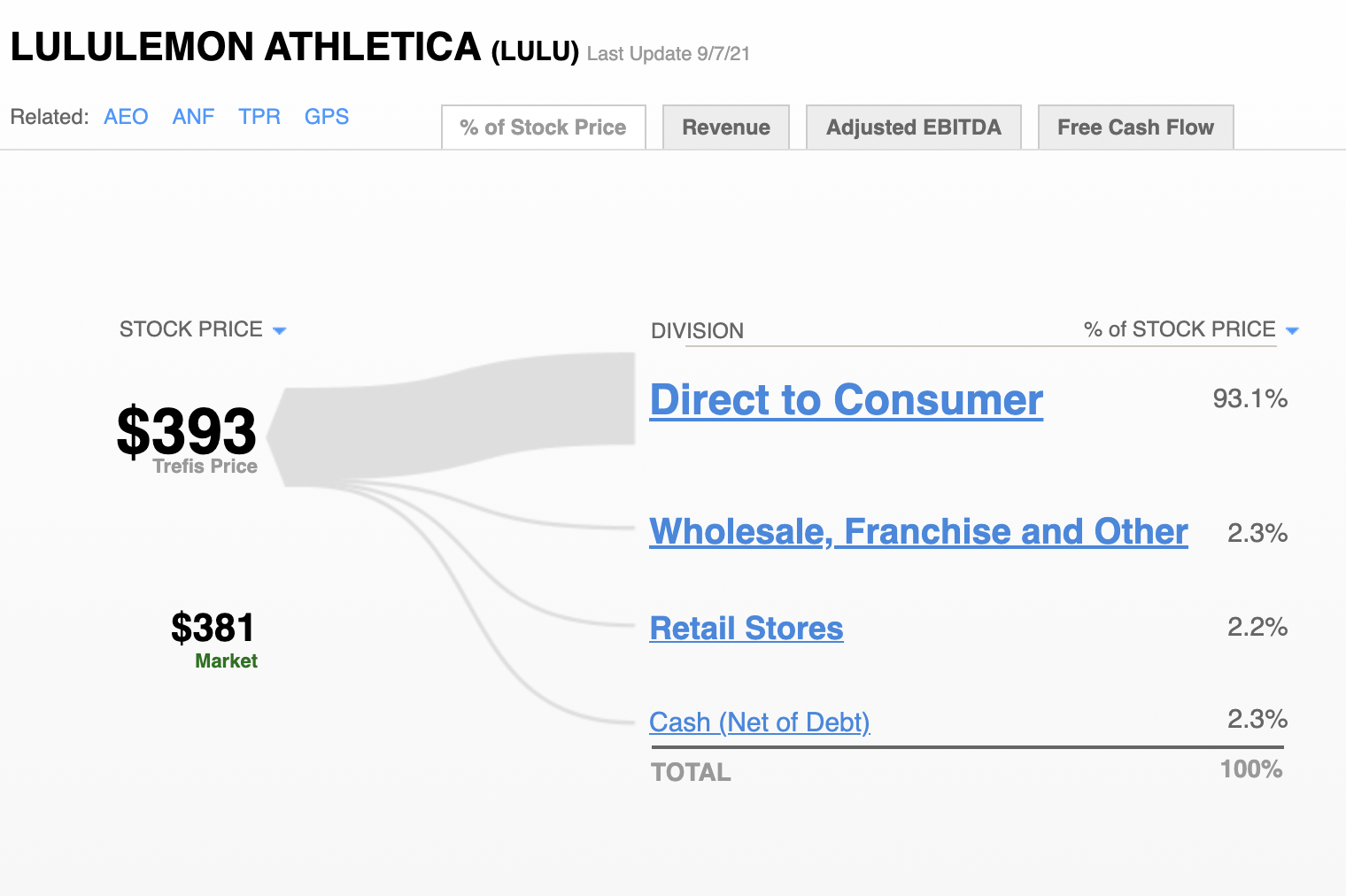 What if you're looking for a more balanced portfolio instead? Here's a high-quality portfolio that's beaten the market since 2016
See all Trefis Price Estimates and Download Trefis Data here
What's behind Trefis? See How It's Powering New Collaboration and What-Ifs For CFOs and Finance Teams | Product, R&D, and Marketing Teams
---