Solution Summary
Dashboards like you've never seen before
Answer unlimited what-ifs in the deal-meeting. Real-time. Visually.
Correct, you just can't do this anywhere else!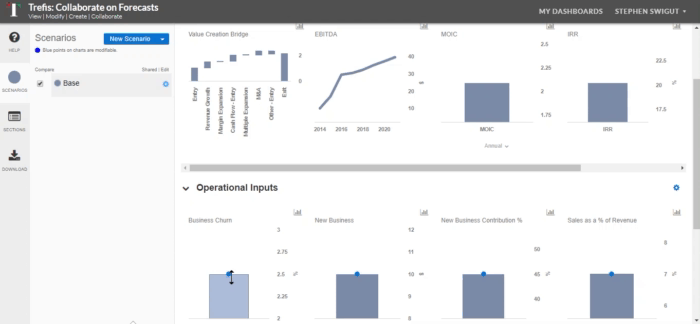 Modify assumptions, see impact on MOIC, IRR, other outputs, right-away.
Reduce friction, add clarity to discussions.
Reduce rework, follow-ups, and meeting iterations.
Eliminate "number crunching" latency.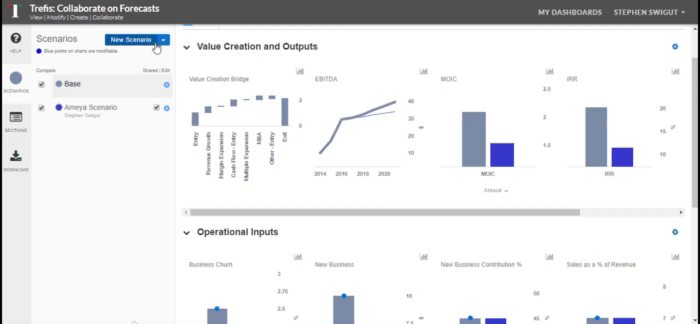 Compare your team's views on important operational and LBO assumptions, before & after the deal meeting.
Don't try mind-reading or just guesswork.
Use saved individual assumptions to focus dialog in live meetings.
Revise assumptions and record as often as needed.
All opinions and charts in one place. Lose nothing.
Preserve the alternatives. Pick up exactly where you left.
Don't just meet, or guess the impact, instead see impact of opinions on financials and metrics that matter.
How to input data & get started? Simple. Right from your Excel. No IT.
Upload Excel model directly from desktop. Convert into a dashboard in minutes. Try for yourself.
Trefis is Excel model plug-and-play.
No Excel templates.
No IT deployments.
No integration consultants.
Trefis transforms your Excel models in a matter of minutes.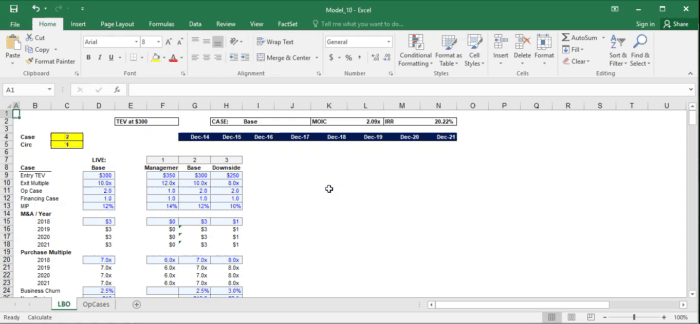 Toggle initiatives on or off, compare strategic options, assess risk-reward
Present scenarios as strategic options for executive consideration, accelerate buy-in and richer dialog.
Modify as many forecasts and create as many scenarios as you wish.
Provide team members with secure access to your interactive models and scenarios.
Change perspectives on the fly
Control the default view for your forecasts.
Allow collaborators to change views on the fly.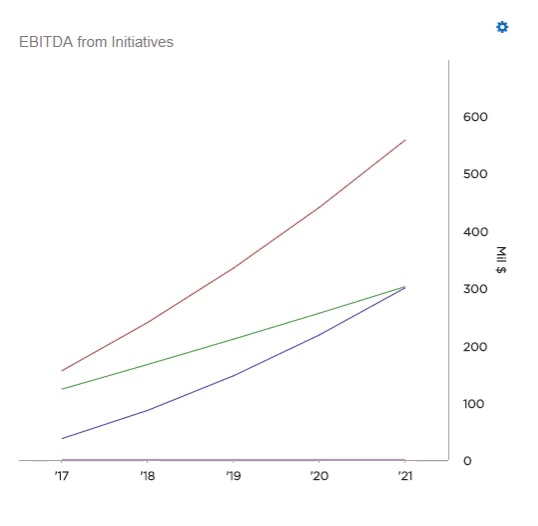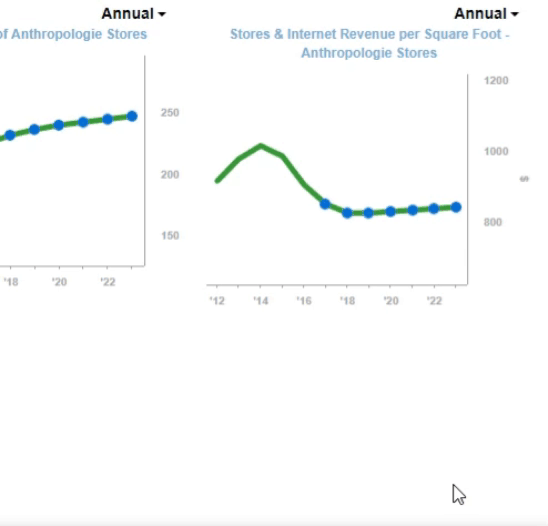 Add benchmarks

Put forecast discussions in context by pulling in relevant data from other models or databases.
Conveniently access data via search.
Plot data on forecast inputs or outputs.
Skip PowerPoint. Go straight from Excel to a business dialog.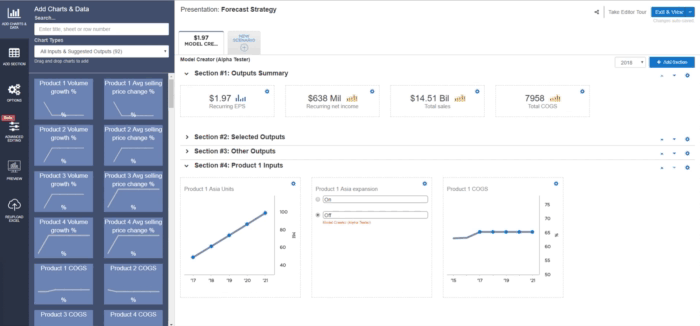 Editorial curation built into Trefis so you can control the narrative.
Decide which forecasts and data are accessible via Trefis as easily as drag and drop.
Hide or exclude forecasts or results that aren't core.
Add headings, commentary or takeaways to provide context.
Skip the charting in Excel, pasting into PowerPoint for discussion process entirely in some cases.
Sounded crazy when we first heard clients say it.
Now people have become used to it.
Align with your workflow
Download forecast changes and scenarios made via Trefis back into Excel.
Re-upload in minutes revisions made in Excel to Trefis and see your changes reflected.
Whether internal work-sessions, or executive meetings – we are passionate about how clients are using Trefis in new and creative ways for their business dialog to:
Answer what-ifs real-time.
Compare differences in opinion and assumptions, instantly see impact on finances.
Record the differences, without losing the consensus.
Ultimately – Break The Iterative Cycle!
Reduce repetition & friction.
Meet less. Produce more.
Align better.
Excel. PowerPoint. Meetings.
Excel. PowerPoint. Meetings.
Repeat.
Loop.
Is this a familiar iterative cycle?
1. See examples.
2. Create a dashboard & collaborate.