Forecast Of The Day: Cleveland-Cliff's North American Iron Ore Revenue Per Ton

---
What?
Trefis expects Cleveland-Cliff's (NYSE:CLF) North American Iron Ore Revenue Per Ton to rise from around $114 in 2020 to about $125 in 2021. However, we expect the number to decline to about $120 in 2022.
Why?
The higher prices are driven by tighter supply as well as stricter environmental policy in China, which has caused the country to import higher grades of iron ore, resulting in higher pricing globally.
So What?
We believe the projected growth is largely priced into CLF stock. We value CLF at about $25 per share, slightly ahead of the $24 market price.
See Our Complete Analysis For Cleveland-Cliff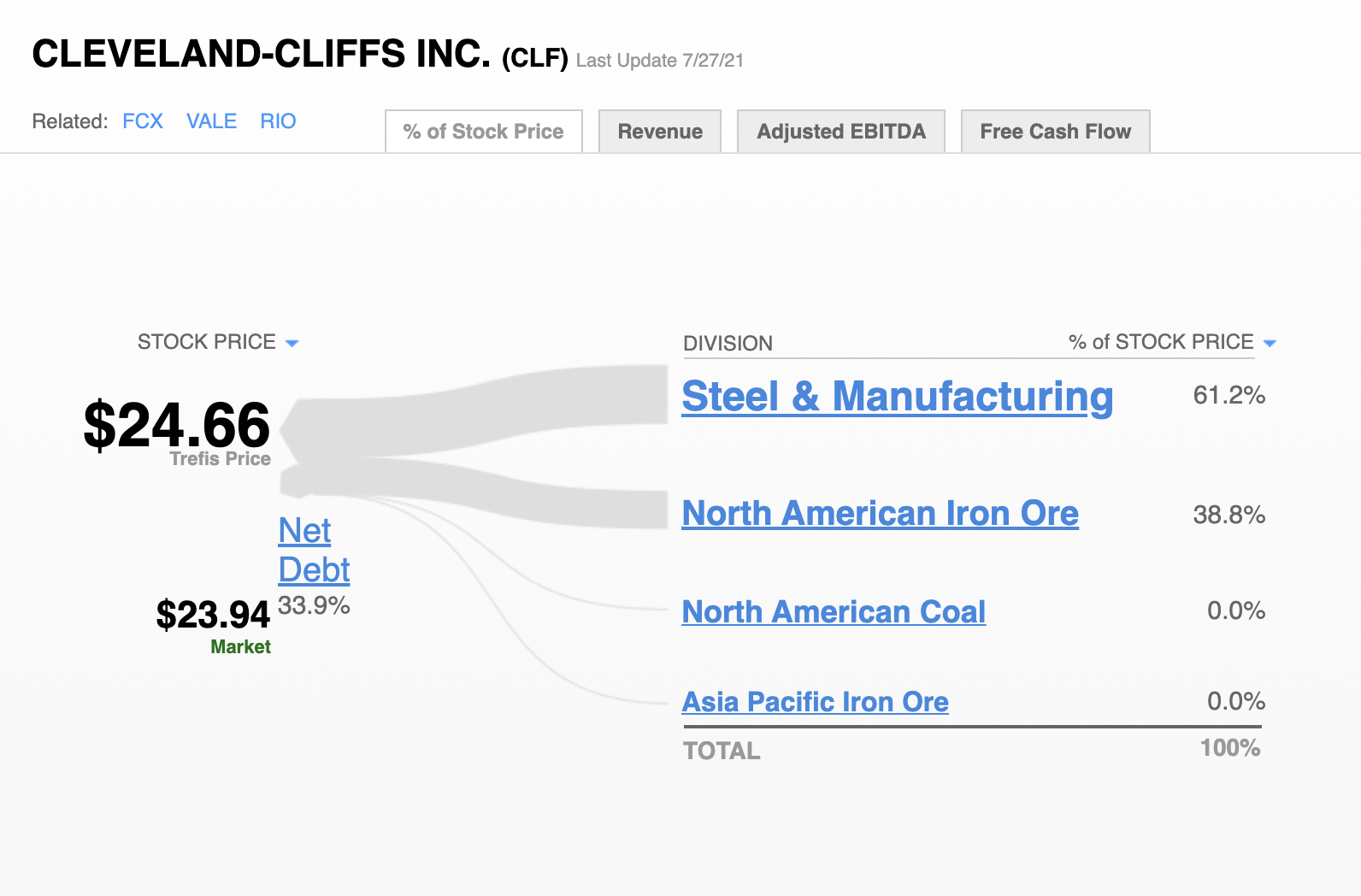 What if you're looking for a more balanced portfolio instead? Here's a high-quality portfolio that's beaten the market since 2016
See all Trefis Price Estimates and Download Trefis Data here
What's behind Trefis? See How It's Powering New Collaboration and What-Ifs For CFOs and Finance Teams | Product, R&D, and Marketing Teams
---